It's important to understand the different mounting options for different ceiling fans in our range. Your ceiling height or angle may dictate that you need a flush mount fan (no drop rod, ceiling fan fits flush to the ceiling) or a drop mount (ceiling fan hangs from a drop rod) installation. Some ceiling fans can only be flush mounted, some only drop mounted, others can be converted, either with the use of extra parts or with the use of parts in the box that come with the fan. This guide should help distinguish which fans be mounted in which ways.
Flush Mount Only
Can only be mounted flush to the ceiling: Zeta Fan
Flush Mount Standard
Fan comes flush mounted as standard but can be converted to drop mount with extra parts: Mayfair, Gemini, Capri,
How do I do it? To convert one of the above fans to drop mount you will need to order a conversion kit in the matching finish and also the required length of drop rod.
| | |
| --- | --- |
| Conversion Kit | Drop Rods |
| | |
Converting a Flush Mount Fan to a Drop Rod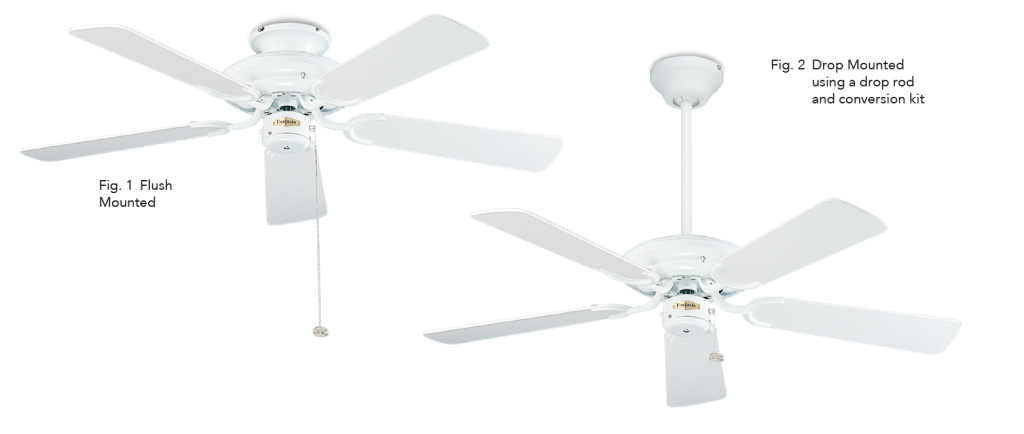 Dual Mount
A dual mount fan can be installed flush mount or drop mounted using parts supplied in the box: Prima, Darwin, Classic, Kompact, Neptune, Belaire, Atlanta, Montana, Moreno, Blade, Breeze
How do I do it? All of the parts to fit the fan drop or flush mount are in the box. Just bear in mind that you may require a drop rod longer than the one that is supplied which is typically 150mm.
Drop Mount Only
Different length drop rods are available but there is no flush mount option for these ceiling fans: Aero, Tau, Islander, Orion, Spinnaker, Sirocco, Palm, Revolver, Cirrus, all Commercial fans
Drop Mount as Standard
These fans come drop mounted but can be converted to flush mounted using extra parts: Viper, Viper Plus
How do I do it? Order a Flush Mount Kit in the same finish as the ceiling fan. This kit includes a different canopy and fixing bracket to enable flush fitting.
| | |
| --- | --- |
| Flush Mount Kit | Viper Fan fitted with a Flush Mount Kit |
| | |
Big Strip Fastener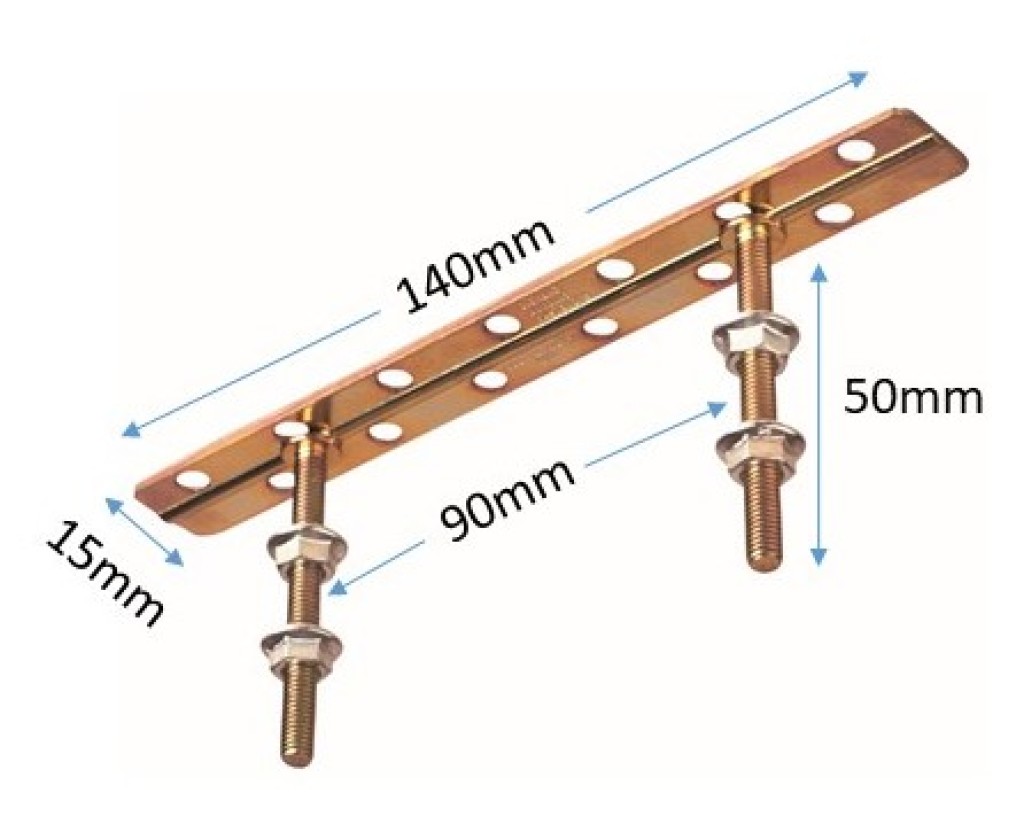 A big strip fastener can be used to aid the fitting of any ceiling fan in a conservatory or to a beam. It allows for extra fixings into a ridge plate. Order one with your ceiling fan if getting a good fixing point may be an issue.